Invest in a unique custom stand to stand out from the competition.

Our experts know how to make your custom kiosk shine.

A large-scale trade booth project is often one of the most significant expenses in a promotional budget. For this, we have several objectives:
Make your trade fair presence profitable
Ensure that your enterprise stands out
Increase your brand's popularity
Optimise the flow of visitors
Create an original kiosk that will captivate your targeted clientele
The kiosk is a gateway to client communication. For this reason, our team of creators is at your service, ensuring that customized projects respect your needs and budget.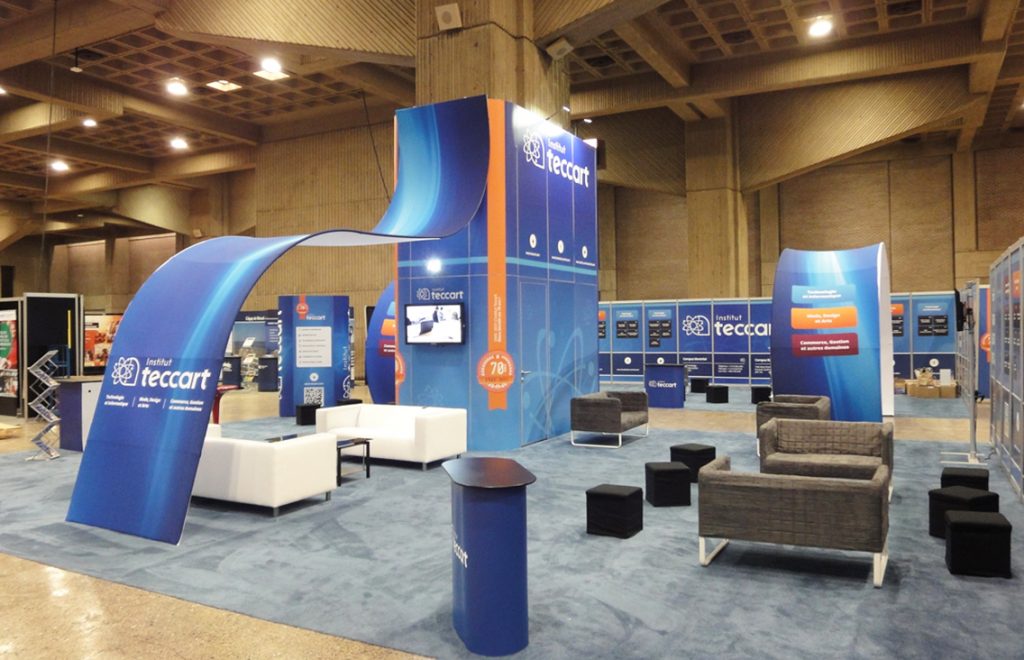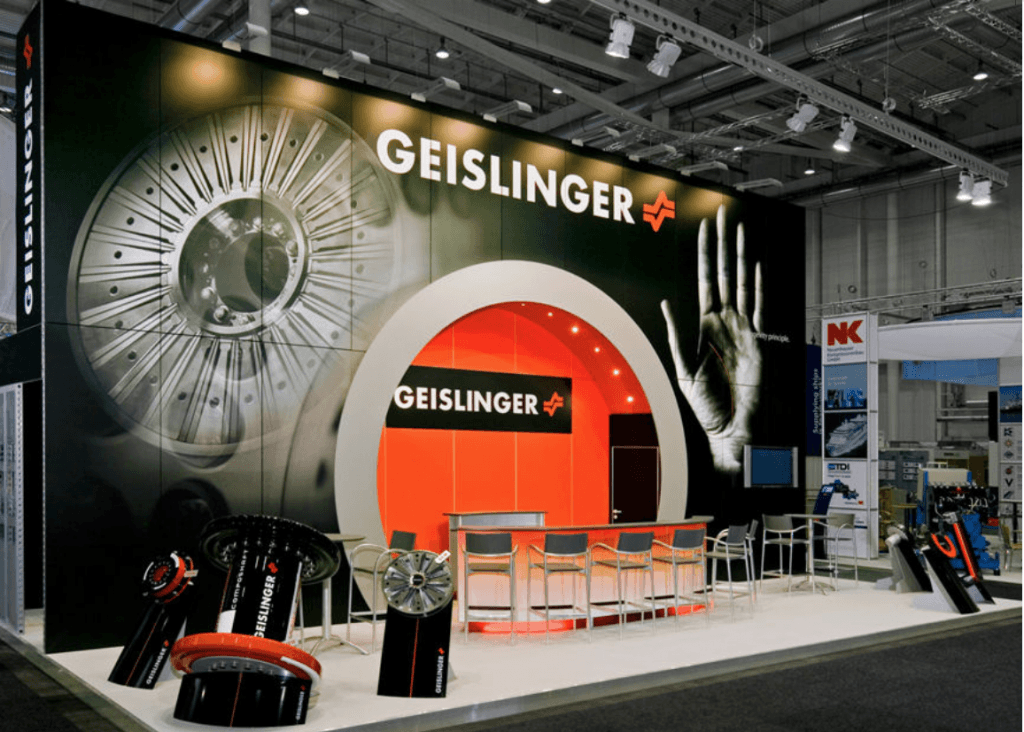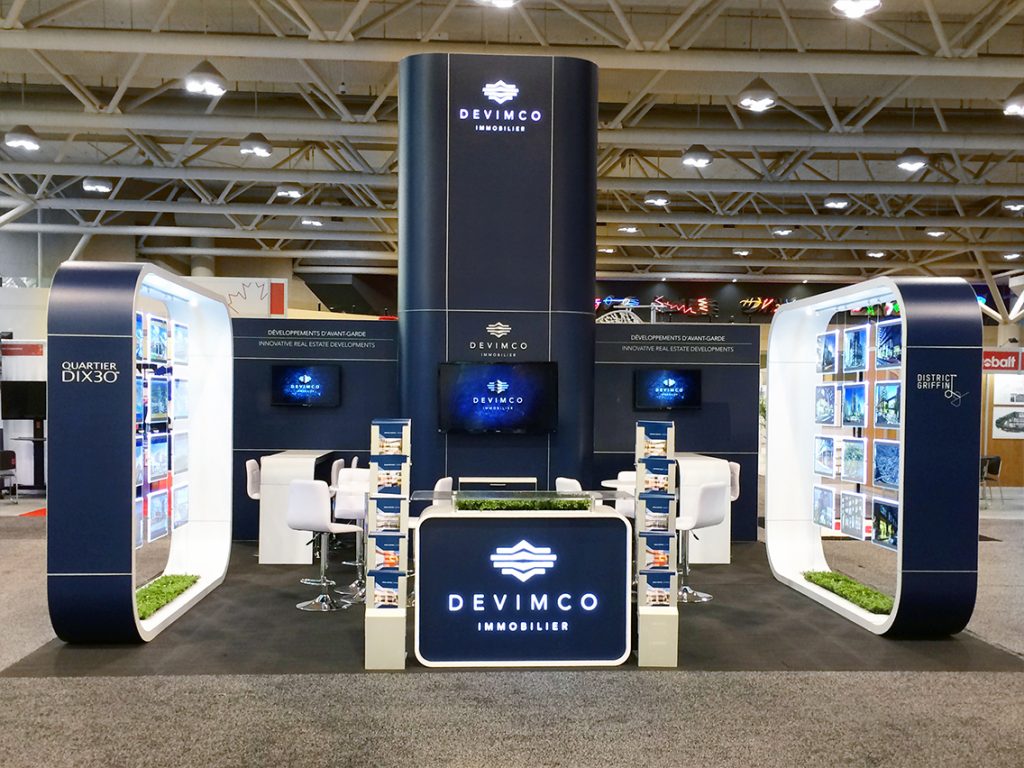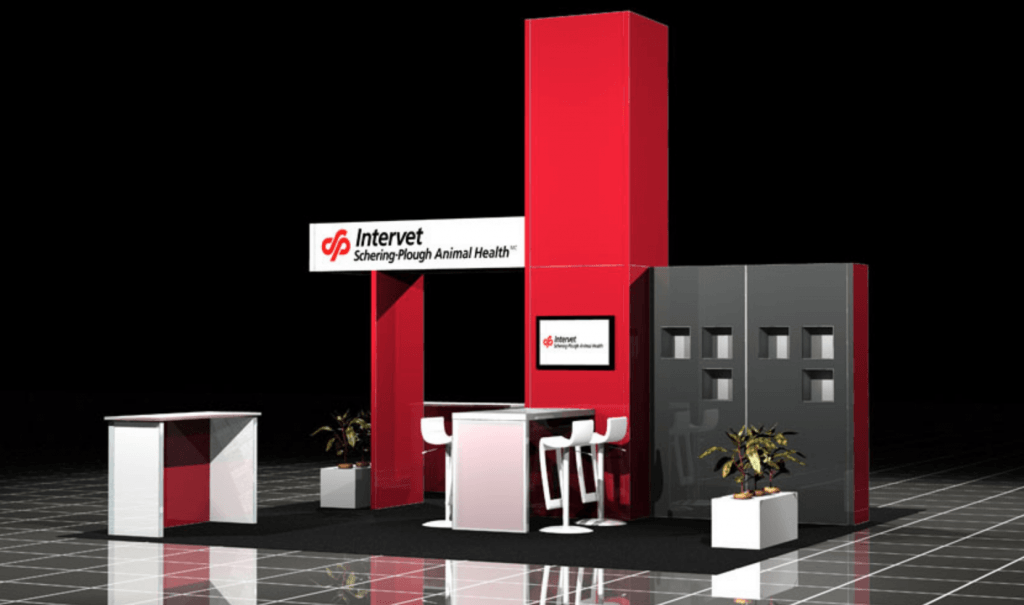 First impressions are important and have powerful marketing influence. We have the creative and material capacity to make a customized space that will reflect your business image perfectly and impress clientele.
Ask us to see more if you are not convinced.
Together, we will assess your needs before continuing in to the project's production.
What format and style do you prefer?
What particular functions are most significant to you?
Are there any important graphical elements to include?
Any demo equipment or particular furnishings? Do you wish to create a meeting space?
Steps in designing a customized trade stand
We are here to listen and help you define your needs. The graphic designers at our integrated studies department will carefully draft the plans for your stand.
Assessment of needs
Budget and plan elaboration
3D design
Choice of materials and wraps
Our 3D service is one of the most essential tools in the design phase and enables us to visualize your customized stand as it would be in real life! Equipped with an expertise in the field, our team can design customized stands of all formats according to your needs and, of course, budget. We love exploring creative solutions to turn vision into reality.
Our studies department is a master of many graphic design tools (including 3D design) that will enable you to explore your future stand as though it were really there!
As a picture is worth a thousand words, nothing beats seeing the product before investing. Our team of representatives and designers will work in direct collaboration with you.
Together, we will identify your needs and priorities and present stunningly realistic 3D renderings of the trade booth. With customer satisfaction driving Xpression Num.Eric's success, this tool allows us to get as close as possible to your vision and our goal! 
While elaborating the 3D plan, our designers must consider many aspects of the customized stand. Such considerations include:
Physical restrictions (the size of the area granted by the expo, which sides are open, location?)
The plan's application (structure of the space, size of the modules)
Respecting the business' visuals (consistency in colours, graphics, module-wrapping)
Stand's finalization (furnishings, lighting, details)
No project is too big or too demanding for our team. We appreciate the challenges that each client brings. As each project is different, requiring new solutions, we work hard in every step of the process.
From the 3D rendering through to our workshops and the final installation, our collaborators go above and beyond to deliver a customized, turnkey kiosk, that meets every client's needs. By seizing the power of communication, your stand should meet your needs and present the absolute best face for your business.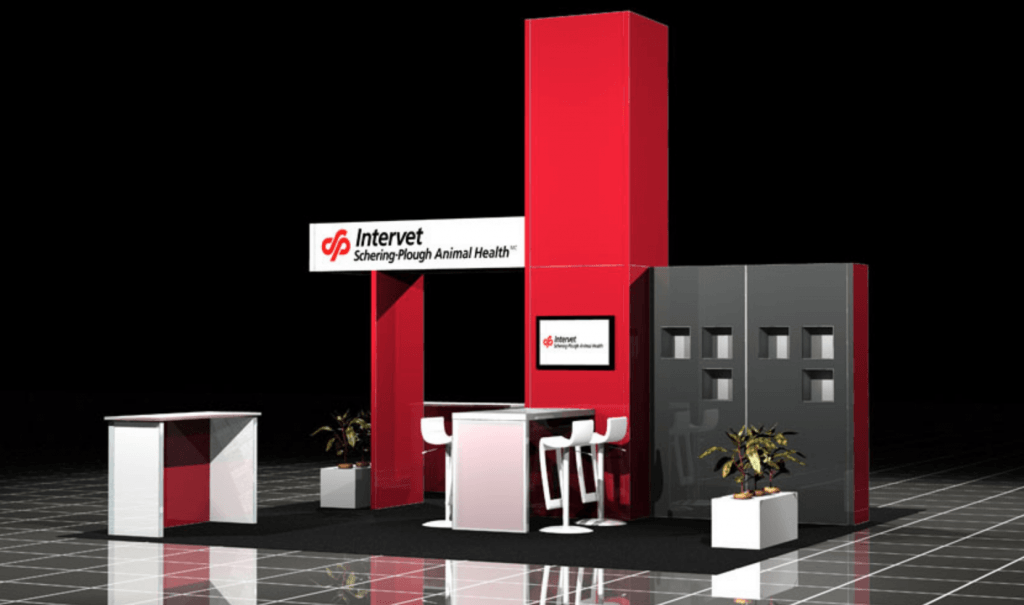 Once the 3D plans are validated and the budget is assessed, the next step is producing all of the physical elements that make your kiosk. Our personnel, skilled in large format stand fabrication, is able to respond to any demand. Our workshop is equipped to handle the most complex structural construction. We work with wood, metal, plastic, glass, cardboard, etc.
We also add lighting and multimedia as required.
Xpression Num.Eric has a wide range of production methods. The project chief will follow its evolution and coordinate all teams to ensure that production is completed by its deadline.
Complete support
Installation of the stand onsite
Furnishings and accessory rentals on request
Management of logistics and third-party stakeholders
Transport and stand construction in Canada and abroad
Other adaptative services
Premade modules in the workshop
Assembly testing in workshop before final assembly at expo
On-site installation
From its raw materials to its finishes, the kiosk takes shape. Our team also handles panel-wrapping, surfaces, flooring, showcases…
Once the solid structure is in place, we offer a large palate of tools to embellish and enhance its impact:
Decals for windows, floor and carpet
Vinyl lettering cutouts
Illuminated signs and other visual lighting effects
Fabric printing
Large format printing
LOGISTICS AND INSTALLATION: We will accompany you until the end and install your customized stand in Quebec or abroad!
Trust our experience for each step of your trade fair preparation. We are also mobile: whether your expo is in Drummondville, Chicago, Paris, or even Dubai, we will have you in good hands. Our stands are also designed for easy tear-down and transport.
While maintaining its initial structure, we can adapt the kiosk to its new environment and modify its wrapping according to the specifics of each trade fair.
With great care for detail, we can handle the final onsite installation, so you can focus on your preparations and sleep soundly. Let us handle the rest!
We are at your service from the first draft to the final installation of every customized stand element. Now, you can welcome visitors to a space that truly looks like you, so you can get noticed and stand out from the competition.